Facelift / MACS-Lift / Mini-S Lift:
As people age, gravity, sun exposure and the stresses of daily life can take its toll. Patients commonly complain about their sagging neck, jowling, facial lines and skin laxity. Friends and family may ask if you are "tired or sleep deprived", which may not be true. Often the youthful person inside does not correspond with what one sees in the mirror.
A facelift can't stop this aging process. What it can do is set back the clock, improving the most visible signs of aging by removing excess fat, tightening the neck and jaw line. A facelift can be done alone or in conjunction with other procedures such as a forehead lift, eyelid surgery or nose surgery.
---
THE BEST CANDIDATE FOR A FACE LIFT
The best candidate for a facelift is a man or woman whose face and neck have begun to sag, but whose skin still has some elasticity and whose bone structure is strong and well-defined. Most patients are in their forties to sixties, but facelifts can be done successfully on people in their seventies or eighties as well. Sometimes fat injections and the use of facial implants can restore facial anatomical deficiencies. The exact procedure, which is best for you, will be determined by your aesthetic goals and needs.
---
THE SURGERY
Dr. Zahir places incisions hidden in skin folds or hairlines and on the inside of the ear. He then separates the skin from its underlying tissues and tightens the superficial muscular system (SMAS) and neck muscle (platysma). Excess skin is removed and the area is sutured snugly in place. Bandages are applied and most patients go home after surgery.
This procedure is performed in a certified outpatient surgical facility under anesthesia or twilight sedation monitored by a board certified anesthesiologist. Surgical selection is based on overall health. Pain is minimal and relieved with oral pain medications. Bruising and swelling is minimal with the use of Dr. Zahir's technique and treatment protocol, which is started 3 days prior to surgery. Patients can return to work or social situations within 7 –10 days. There are no sutures that need to be removed after surgery. The choices for minimal incision facial rejuvenation include the MACS-Lift and the Mini-S Lift. These are both good options for patients who want to look their best for an event fairly soon and who want to minimize time away from work.
---
MACS-Lift (The Minimal Access Cranial Suspension-Lift)
The advantages of this technique include the incision being limited to the crease in front of the ear and hairline above the ear. This technique has long-lasting results because the soft tissue from the upper neck, jowls, and cheeks is elevated and firmly anchored to the deep structures of the temple. In some patients, results of the MACS-Lift can be comparable to those achieved with more aggressive procedures.
---
Mini-S Lift (The Mini Short Scar Facelift)
A 'Mini-S lift' can erase years from a person's appearance in a relatively short amount of time. It is also known as: short-scar face lift, S-lift and various other similarly named procedures. The Short Scar facelift procedure is a minimally invasive lift with an incision half the length of a traditional facelift incision. This procedure allows for placement of incisions in front of the ear and up to half the length of the posterior ear.

While the Mini-S face lift works well for people who cannot commit to significant recovery time, a full facelift still produces the most dramatic results because it tightens skin in the cheeks, chin, jowls and neck. This procedure is often performed in conjunction with forehead and eyelid surgery.

The Mini-S lift belongs to a group of procedures known as partial facial procedures, which can be undertaken incrementally or in combination to achieve significant yet natural-looking results. Some of the more popular partial facial procedures include: mid face lift (cheek lift), forehead lift (brow lift), neck lift (cervicoplasty) or eyelid lift (blepharoplasty). One major advantage of partial facial procedures is their shorter at-home recovery period. For example, mini face lift patients can return to work sooner than the one to two weeks required after a full face lift. However, since everyone heals differently, we recommend scheduling any facial procedures at least four to six weeks before a special event.
---
Which facelift procedure is best for you?
The outcome of both minimal incision facelift procedures provides far more than a "minimal" result. The choice of procedures depends on what your facial assessment requires. Only an in depth cosmetic consultation with Dr. Zahir can determine your cosmetic needs. The aging process continues, but you will always look younger than someone who has not had a facelift.

For a facelift in Virginia or Bethesda MD contact board certified plastic surgeon Khalique Zahir.
---
BEFORE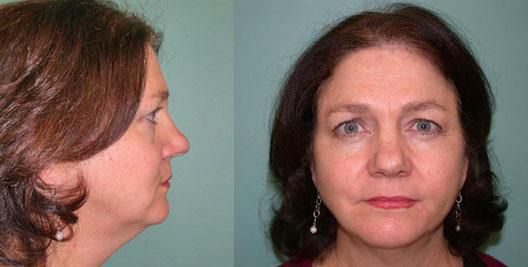 AFTER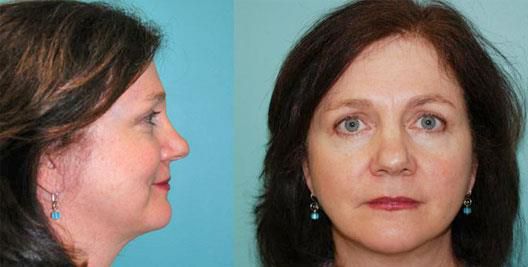 Before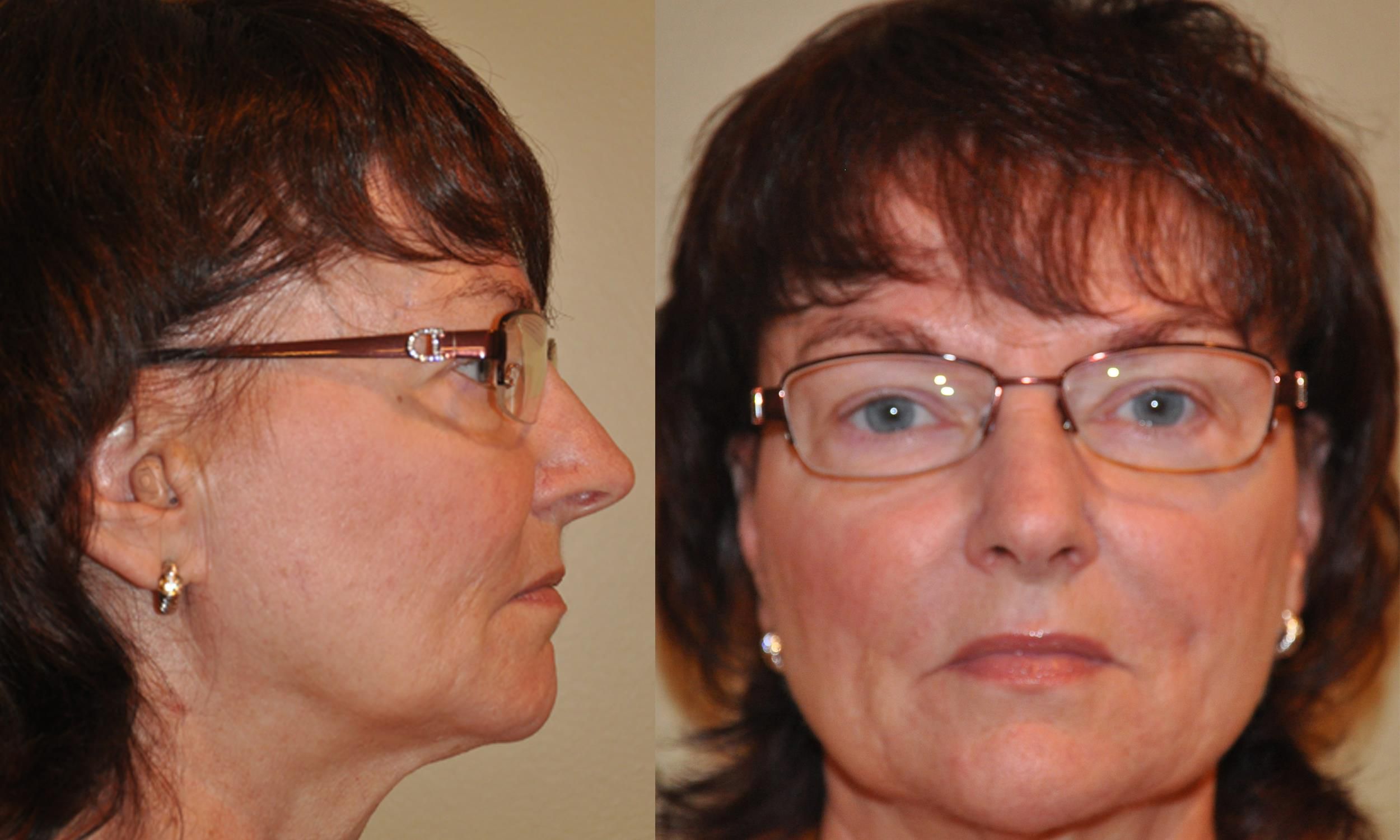 AFTER